Hey guys! If you are really into K-Pop and things like that, then I would check out Paint a K-Pop story. It is a blog that talks about all things K-Pop. I will not be writing about manga that often, so if you want more on books like that as well as anime, check out Seasonal Anime and Reviews.
So about a year ago, I found out about this app/website called "Overdrive". Overdrive is basically a place where you can borrow e-books from your local library. All you need is a library card, and you have a bunch of books available for you right at your fingertips. The books that are available to you depend on your library.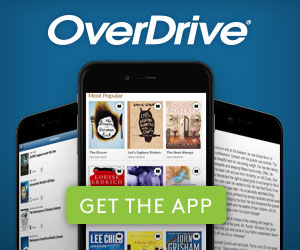 On Overdrive I have recently read A Promise of Fire by Amanda Bouchet. The main character in this story is Cat, a girl masquerading as a soothsayer in a traveling circus. She runs into their traveling caravan when she was 15 with cuts, bruises, dirt, while  being extremely malnourished. They take her in, and over time she becomes one of their own.
But Cat has a secret, one that could put her and everyone she knows in danger. Cat is a Kingmaker, a person who can tell truth from lie. They make and break kingdoms, and they only come once every 200 years.
During one of the caravan's stops, Cat comes across a visiting warlord, Griffin, who can immediately tell that she is Kingmaker. Griffin wants Cat to be a part of his newly conquered kingdom, so she can help them compete with the magic possessing kingdoms around it. Cat wants no part of this conflict.
So what does Griffin do? He kidnaps her with a magical rope. Cat tries to escape multiple times, but she finds it more and more difficult to stay away from the allure of Griffin and his Beta team. Friendships, and maybe even romance ensue.
I enjoyed this book a lot. So much so that right after I finished this one I bought the next one and read it. Some of the story line is kind of obvious, but I still think that the story can be enjoyed.
The second book in the series is A Breath of Fire. It is a stunning sequel and it might even surpass the first.
The bad new is that the third book in the "Kingmaker Chronicles" isn't out yet. I will be anxiously awaiting Heart on Fire, the breathtaking conclusion to the series. It will be available in stores on January 2, 2018.
(4 1/2 bookworms)
– bookworm727
p.s., comment if you do or don't like the books I am recommending!!! Also if there is a book you might like to read, but you want to know a little more about it, I can always read it and then review it!